Please refer to the poster below for the free guided tour's schedule at the National Museum of Malaysia. For any special request, kindly email your tour details to mvjmmqueries@gmail.com. Application must be sent 2 weeks prior to the date of the visit and is subject to availability.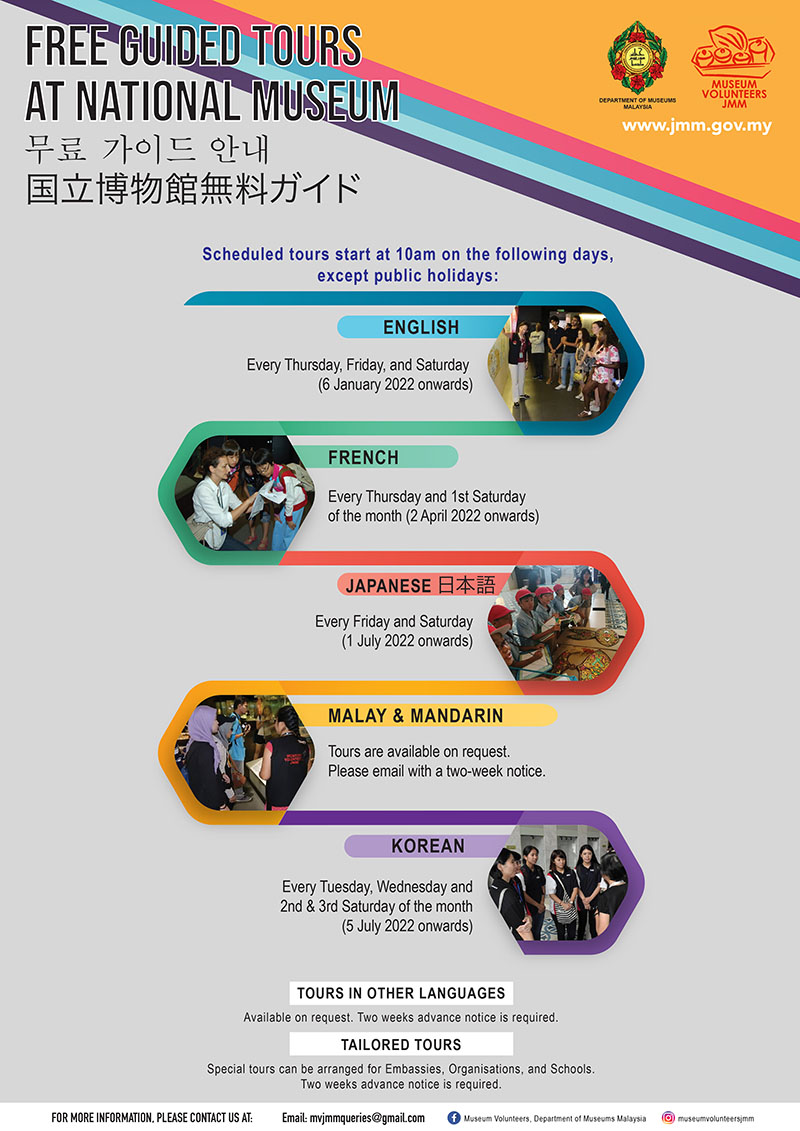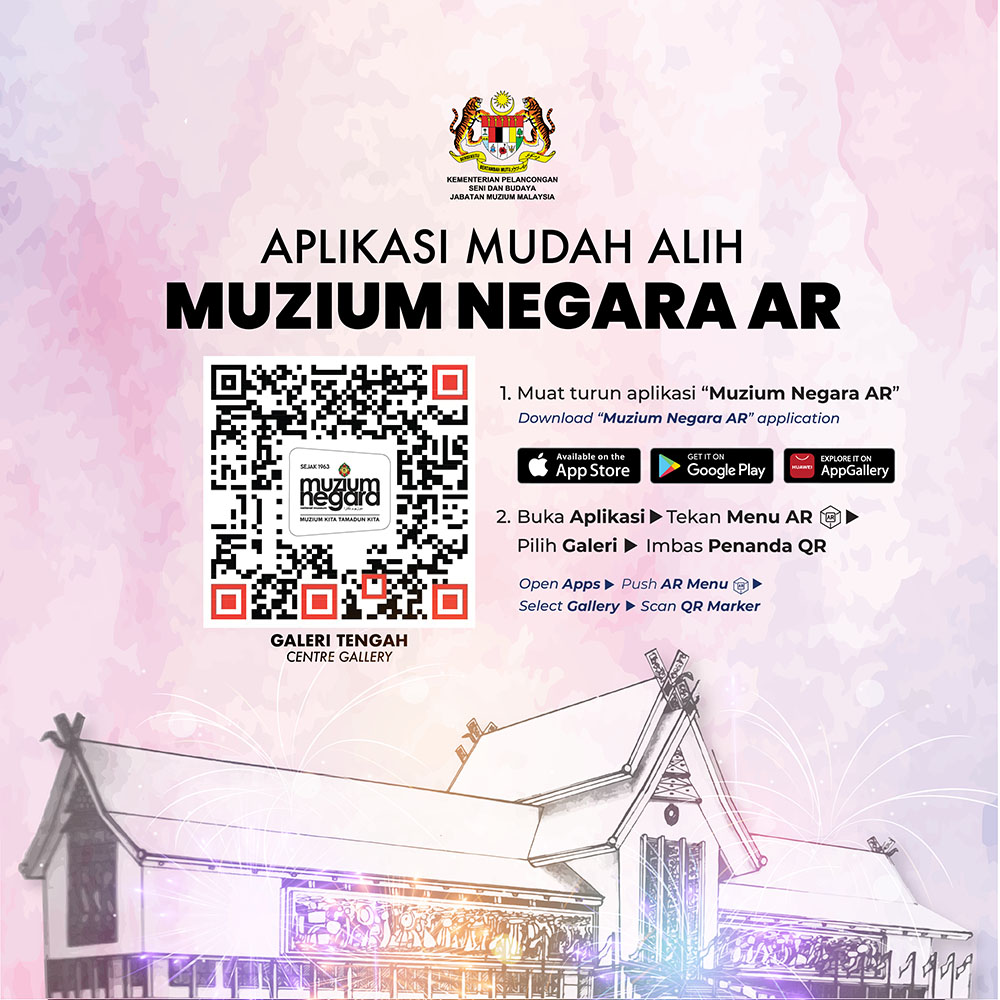 Muzium Negara AR is an application which enables the public to access information on 28 selected collections of the National Museum in augmented reality (AR) in 2D and 3D. However, this AR experience can only be enjoyed by visitors to the National Museum. Visitors will need to download the application before or during their visit to the National Museum and scan the QR code provided to enjoy this experience. Muzium Negara AR operates in the environment of Android 7.0 and above and iOS 12 and above, and may be downloaded from Google Play, App Store and Huawei AppGallery.
Apart from the AR experience, this application is the platform for visitors to the National Museum to have a virtual experience and obtain general information about the National Museum (ticket prices, operating hours, guided tours and the like), area plan and floor plan of the National Museum, facilities and conveniences available, information about each gallery (general information, segment and location), news feeds, programmes and current activities, trivia on the National Museum building, its social media platforms (website, Facebook, Instagram, TikTok & Telegram) and the nearest tourist attractions.