FREE GUIDED TOUR
Join the free guided tour at the National Museum, provided by the Museum Volunteers, Department of Museum Malaysia. This guided tour session takes about one to two hours, depending on the visitor's schedule and interest. The content includes:
An overview of Malaysian history starting from prehistoric times to the era of independence, from Gallery A to Gallery D
Translation of culture, customs and beliefs found in Malaysia
Narration of the collection and artefacts on display in the gallery
FREE GUIDED TOUR SCHEDULE
For individual or small group tours, we encourage you to "walk-in" our guided tour session that starts at 10.00am on the following days:
English: Monday to Saturday
French: Every Thursday and first Saturday of the month
Japanese: Every Wednesday, Friday and Saturday
Mandarin: Every first and third Saturday of the month
Korean: Every Tuesday, Wednesday and second and third Saturday of the month
HOW TO APPLY
To apply for guided tours in languages other than those listed above, or/and for large groups (more than 10 people), send an email stating the details of your tour to pr.mn@jmm.gov.my.
Application must be made at least 2 weeks prior to the visit date. The decision of the application will depend on the availability of museum volunteers and applicants will be contacted via email.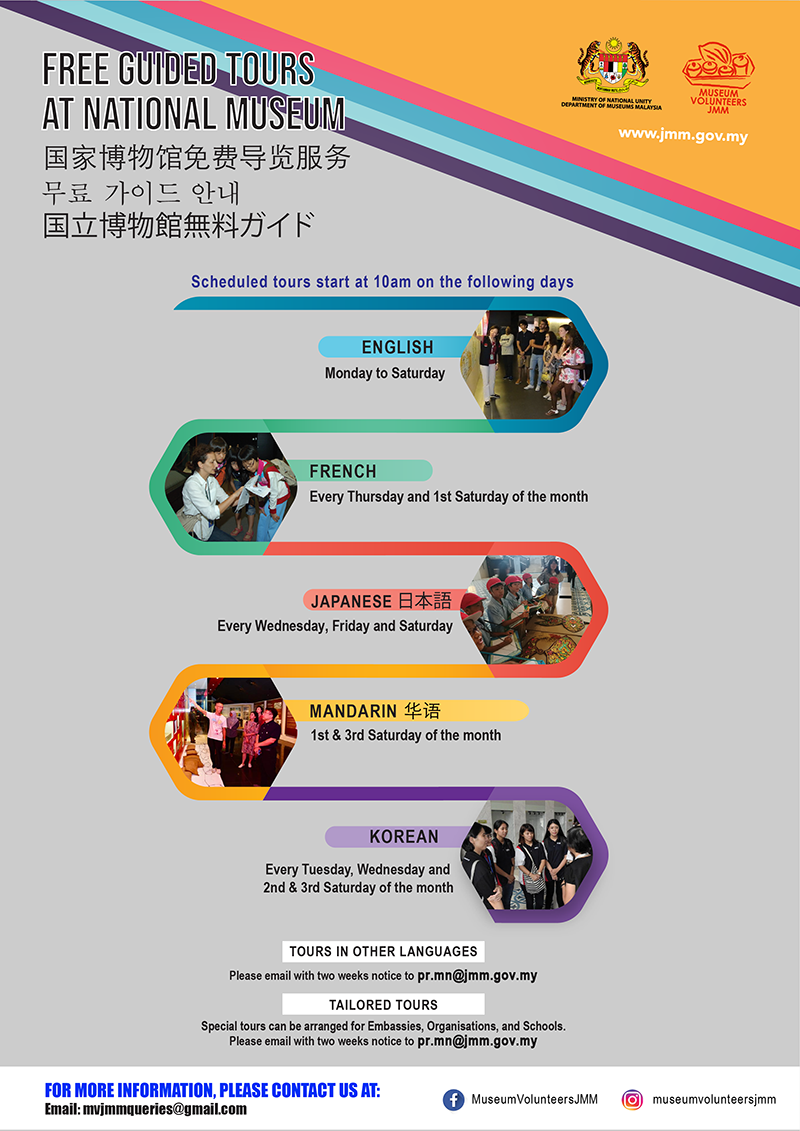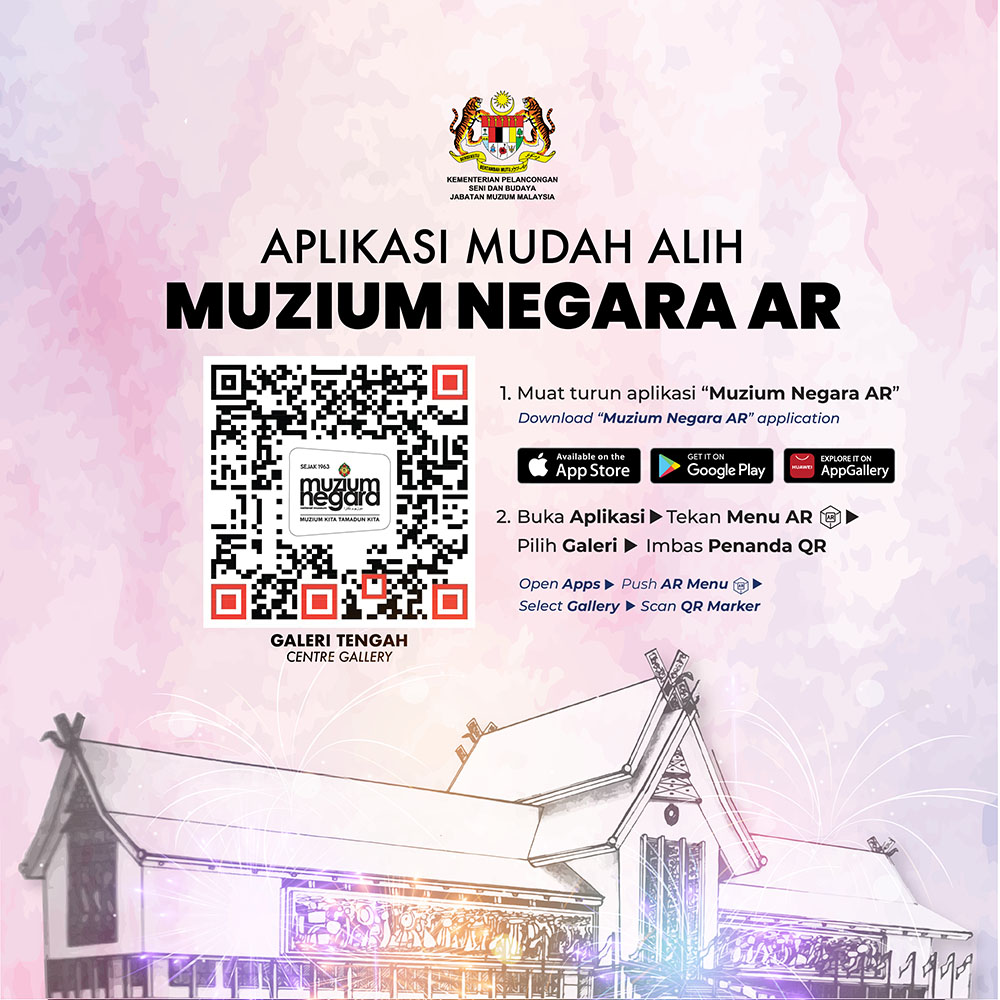 Muzium Negara AR is an application which enables the public to access information on 28 selected collections of the National Museum in augmented reality (AR) in 2D and 3D. However, this AR experience can only be enjoyed by visitors to the National Museum. Visitors will need to download the application before or during their visit to the National Museum and scan the QR code provided to enjoy this experience. Muzium Negara AR operates in the environment of Android 7.0 and above and iOS 12 and above, and may be downloaded from Google Play, App Store and Huawei AppGallery.
Apart from the AR experience, this application is the platform for visitors to the National Museum to have a virtual experience and obtain general information about the National Museum (ticket prices, operating hours, guided tours and the like), area plan and floor plan of the National Museum, facilities and conveniences available, information about each gallery (general information, segment and location), news feeds, programmes and current activities, trivia on the National Museum building, its social media platforms (website, Facebook, Instagram, TikTok & Telegram) and the nearest tourist attractions.